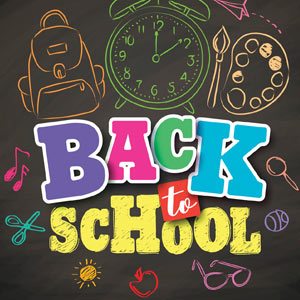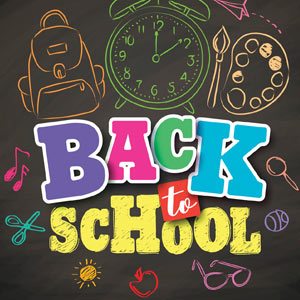 What's the most fun thing about back-to-school time? For many of us, it's the shopping! Those cool backpacks and colorful sneakers put smiles on a lot of young faces. While you're out buying new school supplies and freshening up your kids' wardrobes, why not freshen up their oral health supplies as well?
For example, it might be time for a new toothbrush. The American Dental Association recommends replacing toothbrushes every three to four months, or more frequently if the bristles are frayed. A worn toothbrush won't do as good a job cleaning teeth. And with all of the cartoon characters and superheroes available on toothbrushes, picking one out can be just as fun as choosing a new lunchbox or notebook!
While you're at it, check your kids' supply of dental floss as well. If they've run out, they might not have told you. As important as flossing is, it's not every kids' idea of fun. If you're having trouble getting your kids to use a spool of floss, why not try a disposable little tool made just for flossing? Flossers are super-easy to use, and these, too, come in all kinds of fun shapes and colors.
Here's an important item for the school athletes in your house: a mouthguard. Sports-related dental injuries account for more than six hundred thousand emergency room visits each year. If your child wears braces, a mouthguard may be particularly important. So please contact us about a custom-made mouthguard for your child — or if you have any other questions about oral health and hygiene. And have a safe and healthy return to school!